Cowpokes & Coffee meets on the 3rd Thursday at 9:30am.
Book: Winter Range
Author: Alan LeMay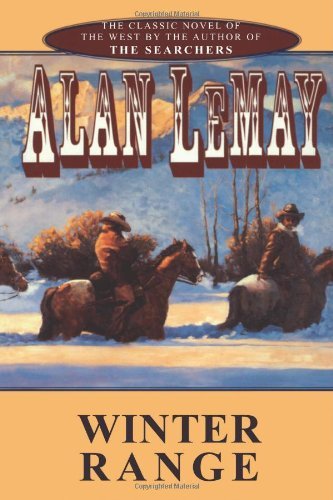 Cowpokes & Coffee, Sardinia Library's western book club, meets Thursday, January 20, 2022 from 9:30am-10:30am. We will discuss Winter Range by Alan LeMay (author of The Searchers, the basis for the classic John Wayne movie).
A range war is one careless word and one itchy trigger finger away from erupting in Wolf Bench. The only one keeping it at bay is cattleman and banker John Mason. But, when Mason is killed a violent and deadly jockeying for power begins.
Copies available at the Sardinia Library.
Light refreshments and coffee are provided along with good company and lively discussions. Call 937-446-1565 with questions.
Add this event to your calendar
Add to Calendar
2022-01-20 09:30:00
2022-01-17 15:54:31
Cowpokes & Coffee Book Club-Sardinia
https://browncountypubliclibrary.org/content/cowpokes-coffee-book-club-sardinia-8
Sardinia
Brown County Public Library
laura@oplin.ohio.gov
America/New_York
public