The Sardinia Library Book Club meets on the 3rd Wednesday of the month at 1:00pm.
Book: The Lost Apothecary
Author: Sarah Penner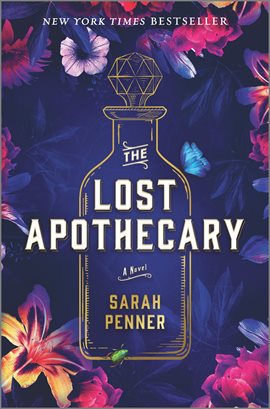 This imaginative and suspenseful thriller tells the story of a female apothecary, a twelve-year-old girl and a present day Londoner married to an unfaithful husband. The novel takes place in 1791 and modern London with twists and turns and results in some unforeseen consequences in the pursuit of revenge.
Copies available at the Sardinia Library or on the Hoopla or Libby apps.
The Sardinia Library Book Club hopes you'll join them for a lively and interesting discussion of The Lost Apothecary on Wednesday, January 19, 2022 from 1:00pm-2:00pm. Call 937-446-1565 with questions.
Add this event to your calendar
Add to Calendar
2022-01-19 13:00:00
2022-01-19 13:28:47
Sardinia Book Club-Sardinia Library
https://browncountypubliclibrary.org/content/sardinia-book-club-sardinia-library-2
Sardinia
Brown County Public Library
laura@oplin.ohio.gov
America/New_York
public