Cowpokes & Coffee meets on the 3rd Thursday at 9:30am.
Stop by Sardinia Library and pick up a copy of this month's book. 
Book: The Marshal and the Moonshiner
Author: C.M. Wendelboe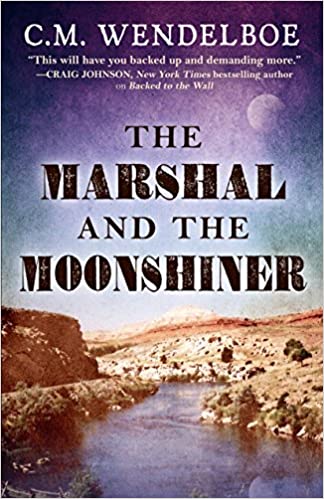 "Cowpokes & Coffee", Sardinia Library's western book club, next meets on Thursday, December 15, 2022 from 9:30am-10:30am to discuss C.M. Wedelboe's western The Marshal and the Moonshiner.
Follow along with U.S. Marshal Nelson Lane as he chases a fleeing murder across the Depression Era west. His only help is a rookie deputy sheriff who embraces the Roaring Twenties lifestyle. Will she help him track down the murderers, or will her freewheeling ways accidentally get Marshal Lane killed in the process?
 Light refreshments and coffee are provided along with good company and lively discussions. Call 937-446-1565 with questions.