Cowpokes & Coffee meets on the 3rd Thursday at 9:30am.
Book: By the Neck
Author: William W. Johnstone and J.A. Johnstone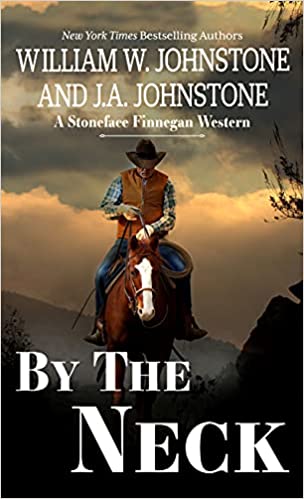 Former Pinkerton Man Rollie Finnegan has a steely glare that earned him the nickname Stoneface. Finnegan now seeks his fortune as a gold miner, but changes his plans when a local Boar Gulch, Idaho saloon owner is gunned down. Stoneface buys the saloon and starts slinging drinks and dispensing justice. You won't want to miss this exciting western or the lively discussion that's sure to follow at Cowpokes & Coffee's next meeting, August 18. Pick up your copy today at the Sardinia Library or get the eBook or Audio Book online with the Hoopla app.
Cowpokes & Coffee, Sardinia Library's western book club, meets Thursday, August 18, 2022 from 9:30am-10:30am.
Light refreshments and coffee are provided along with good company and lively discussions. Call 937-446-1565 with questions.