The Sardinia Library Book Club meets on the 3rd Wednesday of the month at 1:00pm.
Stop by the Sardinia Library and pick up a copy of this month's book.
Book: The Alice Network
Author: Kate Quinn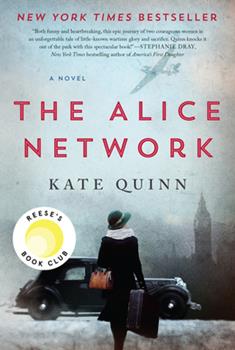 The Sardinia Library Book Club meets Wednesday, October 20, 2021 from 1:00pm-2:00pm. They will discuss The Alice Network by Kate Quinn. This historical novel is based on a real spy ring which operated in German-occupied France during World War I and deals with themes of friendship and revenge.
Copies available at the Sardinia Library.
Call 937-446-1565 with questions.
Add this event to your calendar
Add to Calendar
2021-10-20 13:00:00
2021-11-21 12:03:09
Sardinia Book Club-Sardinia Library
https://browncountypubliclibrary.org/content/sardinia-book-club-sardinia-library-0
Sardinia
Brown County Public Library
laura@oplin.ohio.gov
America/New_York
public